What Our
Clients & Partners

Say...
Positive: Professionalism, Responsiveness Our refinance was quick took about three weeks for the whole process. Lisa answered all of our questions instantly, sometimes in the evening as well. She beat all the competitors we were seeking, even pointed out some of the flaws from the other offers. She won our trust and I know we made the right choice. We didn't even have to have an appraisal done. I would highly recommend your company to anyone and I know they will go with your company. I know we will use your company again. Thank you! -Josele L
Refinancing with Lisa Alley & Krista DiAntonio was a fast and easy process. We got a great interest rate and Lisa & Krista were always quick to answer any questions I had and kept me appraised of what was going on with my loan. I would highly recommend! -Patricia C
Positive: Professionalism, Responsiveness Krista was amazing! She walked us through the whole process expeditiously and with care. When the title company found an old "cloud" on the title, she kept us informed as they found a way to clear it permanently. It was successful and the refi was funded promptly. Thank you Krista, Lisa and your wonderful staff. -Bernadette & Spencer G
I always like to conduct thorough research before making big financial moves and after interviewing 8 different lenders, Summit Lending was, without a doubt, the best decision I had made. I was initially referred to Lisa Alley via a close friend, and after speaking to the team, it was obvious they had an extensive knowledge base and expertise in the real estate field. Ryan was great at answering my questions quickly and turning around various options/ figures for my re-fi. Krista was amazing and led the loan processing with great prowess. Ultimately, the entire team provided white-glove customer service, from start to finish. The team was very responsive and always maintained honest and transparent communication. From the beginning, I knew they always and my best financial interest in mind and I will definitely return for any future lending needs. Lisa and the entire Summit Lending team was such a pleasure to deal with and I would recommend them to all of my close friends and family. Till next time, cheers! -P Chan
We had used summit lending a few years ago to purchase our home and didn't even have to think twice as to who we were going to call to refinance. Lisa and Mike are amazing to work with, you are kept updated on everything that's going on, you never feel lost or unsure about anything. Everything is explained up front and truly it seems that they work magic to get things done and done quick! Even with a job change mid process it was a smooth and painless experience. Getting a mortgage or refinancing can be a scary, confusing and very emotional process but with summit lending it's an exciting worry free and NO STRESS process! I highly recommend summit lending to anyone! -jaimie k
Lisa Alley has been my "go to" loan broker for the past three years, referred to me by my financial advisor who has also worked with her for many years. My recent refinance brings me to a total of four transactions with Lisa to date. Lisa has the experience to find the best loan program for my needs. She is extremely friendly, takes care of all the details and makes the whole process stress free, from her product research to receiving my digital documents, to sending me the digital paperwork and then sends a notary public to my home for signing all the documents. This last refinance was accomplished in less than two weeks! I highly recommend Lisa for your new home mortgage or refinancing needs. -Stanley W
Mike and Lisa were amazing! They helped us with a mortgage refi and made it sooo easy. We closed in TWO WEEKS! Everything was done via e-mail and they respected my preferred method of contact, which is text. It's extremely inconvenient when I have to work with businesses who can only call me during business hours when I am at work, so they made it super easy and convenient for me! HIGHLY recommend them! -Judy L
I heard from summit lending through I ❤️heart radio. I had been trying 2 get help from my existing loan mortgage & they kept giving me a hard time. So I gave up. Listening 2 I❤️Heart the commercial came on. I Googled it read in 2 it. I called & in less than a month I closed. Lisa & Krista are really nice & professional. I am very happy. Just in time 4 Christmas 2. -Yanira C
Submit Your Review!
We'd love to hear from you! Use this form to send over details about your experience with our mortgage team.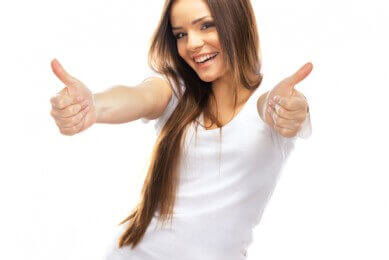 Get Your FREE Pre-Approval Letter Now!